Melissa Etheridge's Ex Goes On Bizarre Blog Rant, Claims She Gave Up Millions!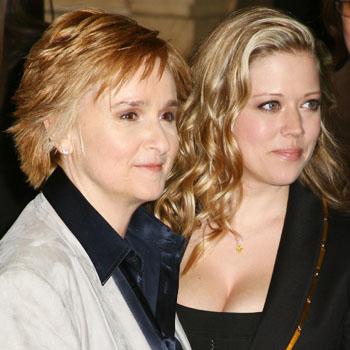 Article continues below advertisement
"It was at this point that I had made an insane amount of money in commercials, and then I landed my regular part on Popular. $15,000 a week, I'll just be honest with all the lovely folk out there who think I made minimum wage before met with a former long-term partner. FIFTEEN THOUSAND DOLLARS A WEEK. That's just the first year," Tammy writes on her Hollywood Farm Girl blog.
"I got a raise for my second year. $20,000/week for that one. Grab a calculator, do the math, and one might see that I was financially doing PHENOMENALLY before I entered into a relationship where there was another person with money. When I was asked to stop actively seeking work, I was okay with that. There were kids that needed to be tracked and loved and taken care of."
Tammy also says she gave up a spot on the wildly popular Showtime hit, The L Word,
"Add up my misc. tv adventures here and there, and my sitcom on NBC.... that's another $325,000.... and misc tv... $50K at least," she writes.
EXCLUSIVE VIDEO INTERVIEW: Melissa Etheridge Talks New Album, Single Motherhood
"For a total of APPROXIMATELY almost 2 million dollars since 1998. (And I need to specify that I had ZERO work 2002, 2004, 2006, 2007, 2008, 2009, 2010, 2011.)"
Article continues below advertisement
In the court documents filed by Tammy on February 17, she states she would require "extensive retraining" if she were to successfully re-enter the workforce, which she blogs is to "train as a nurse or teacher" or get back in shape for the entertainment industry.
"And that's gonna be an issue anyway -- because until the public heard about me through my other famous 'person' at the time, the public THOUGHT I was around 20. COMING OUT not only addressed my personal life directly, but ALSO alerted the 'BIZNESS' that I am TEN YEARS OLDER THAN I WAS ABLE TO PLAY ON TV," she says.
"Sooooooooo -- that took 10 years of work out of my possibilities. People now know that no matter how young I look (I get carded for buying CIGARETTES!!!), the BIZNESS knows I am not 26 now. So I can get my chunky butt into a trainer's hands..... but then what? I don't look like others' my age.... nobody knows where to book me."
Melissa filed a response on April 4 stating that Tammy is an "angry and vindictive" woman who refuses to settle on a joint custody agreement.