Embattled Matt Lauer Celebrates 55th Birthday During TODAY Ratings Debacle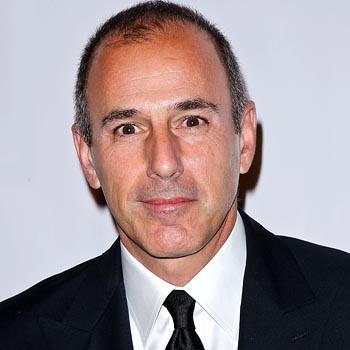 How in the world will Matt Lauer celebrate his 55th birthday on Sunday?
The embattled TODAY star has had a horrible year after the ratings on the once-invincible NBC program plummeted and many viewers blamed him for the June ouster of his co-host Ann Curry.
And on his Dec. 30 birthday, Lauer will mark the big 5-5 knowing it won't be easy to right the listing ship that is the Today Show. ABC's Good Morning America took the ratings lead away from TODAY this year.
Article continues below advertisement
According to an insider, the situation has shocked Lauer so much that he's been reduced to obsessively studying the rival show for clues on how his show has gone wrong. The NBC program which once ruled morning TV has done worse in the ratings since the dismissal of Curry who was replaced as Lauer's co-host by Savannah Guthrie this summer.
Now many think Lauer is the one who needs to go.
On that note, happy birthday!