Brandi & LeAnn's Christmas Miracle! Glanville Doesn't Argue With Rimes For The Holiday!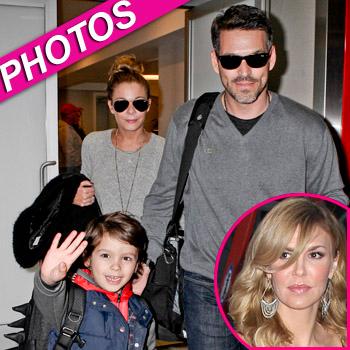 Is this a Christmas miracle? LeAnn Rimes and Brandi Glanville usually slam each other over Twitter about Eddie Cibrian's children, but this holiday season they managed to not get into any fights!
On Christmas morning things started off as somber for Brandi, who shared the bittersweet Tweet: "Nothing worse the (sic) waking up Christmas morning without ur babys :("
LeAnn didn't write anything particular about the children, only tweeting: "Merry Christmas to all!! We just finished opening gifts and now pancakes for breakfast. Hope you all have a great day."
Article continues below advertisement
Jake and Mason Cibrian are off for the rest of the week to spend time with their step-mother LeAnn's family, and she shared those details online, writing: "Hope everyone had a merry Christmas, we did!!! Headed to Nashville w/ the fam to see my dad and bonus mom. Should be fun!!"
"Bonus mom" is the word LeAnn uses instead of step-mom to describe the relationship she has with Brandi's boys.
However, later in the day all was right in the Glanville household, because Brandi and her kids were reunited.