Jenni Rivera's Family Clinging On To Hope That Latina Superstar Did Not Die In Plane Crash & Is Still Alive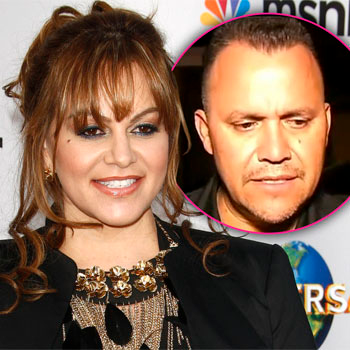 Article continues below advertisement
"In our eyes, we still have faith that my sister will be OK. We have no confirmation of her body being recovered, dead or alive," Juan Rivera, one of Jenni's four brothers, told reporters.
"My sister is still ALIVE! Until I have her body in my hands I will keep saying she LIVES. NOTHING has been CONFIRMED YET," he posted on his Twitter page in Spanish.
And Jenni's youngest son, Johnny Angel Lopez-Rivera, 11, echoes Juan's thoughts.
"My mama is alive," he posted on Twitter Monday. "I may have posted a photo. I lost hope but I got it back. She is not dead."
He then followed the tweet with the hashtag "#saveJenni."
"We still have hope that she's alive," Pedro Rivera Jr., another of Jenni's brothers told the Press-Telegram. "It's a 95 percent chance that she's dead, but we have that belief because we don't have a body. They found clothes. They found shoes, but they didn't find any DNA."
Article continues below advertisement
Meanwhile, Lopez-Rivera's Twitter account was flooded with reports that his mom was alive and well and that she had tweeted from her account that the incident was not an accident but a planned attempt to kill her and those on board.
"I'm alive but I don't know where I am, there are many dead, I beg God that someone can help me," read one tweet.
However, despite Lopez-Rivera tweeting screen grabs of the messages, the Twitter account is believed to be fake as it was created after the tragic accident.