Gosselin Kids Choose Kate Over Jon For Christmas!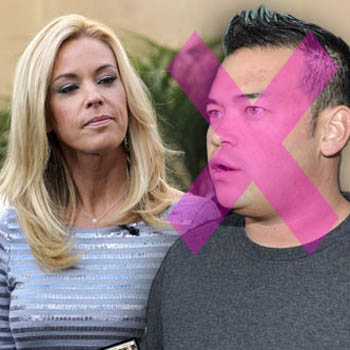 By Amber Goodhand - Radar News Editor
Jon Gosselin won't be seeing his children this Christmas, because according to mother Kate Gosselin the children are now old enough to choose and want to spend the entire holiday season with just her, RadarOnline.com is reporting.
"They're at the age now where we ask them," Kate told omg! Yahoo.
"So they basically dictate it and they want to be home Christmas and the days surrounding it."
Article continues below advertisement
Kate, 37, who has primary custody, explained that since her split with Jon in 2009 the children typically spend Christmas Eve with their dad, but not this year — Kate will be celebrating the holidays with her 12-year-old twins and 8-year-old sextuplets solo.
"Mady and Cara are so cute; they shop for each other with their own money and they hide in the store from each other," Kate said.
"They're so fun just to take shopping because they genuinely really think through what the other wants."
Hinting that the Gosselin kids don't believe in Santa Claus anymore, Kate said she tries her best to give the children what's on their lists.
"We don't do Santa, but they give me the list, and they have really really big requests and I really really work really hard to honor them. The littlest ones want iPods and all this stuff, and I'm just like, 'Oh my gosh,'" Kate said.
"All that electronic equipment is so expensive. I'm trying to explain to them, 'If that's on your list then please understand there's not going to be, like, a two-hour Christmas present opening session.' They're at the age where you have to explain that. You really have to do a disclaimer at the beginning before opening gifts."
Article continues below advertisement