Exclusive
'It's A Shame' Jon Doesn't Have Enough Money To Stop Kate From Putting Their Kids Back On TV, Says Gosselin Author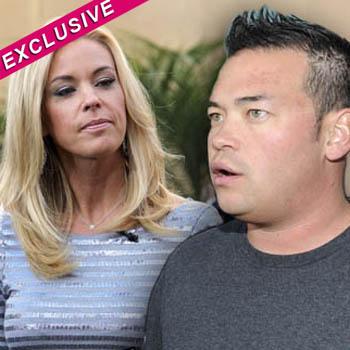 Article continues below advertisement
"It's a shame that the one Gosselin parent who is actually concerned about the wellbeing of their children doesn't have the financial means to stop the other one, who's only mission in life appears to be trying to get herself back on TV," Hoffman told RadarOnline.com in a new interview.
Hoffman, whose book was largely derived from material he says was found on Kate's discarded computer hard drive, charges that Kate's new actions are harmful to the children and points out that Kendra tried to market her own sex tape (a story first reported by RadarOnline).
He says Mom Swap is a desperate attempt by Kate to gain personal fame by using her children.
"Of course nobody wants to see her and she knows that, so she hides behind her children who are becoming more depressed and emotionally damaged by the day," Hoffman charged to RadarOnline.com.
"The Gosselin children need an advocate to protect them from their mother. They want and deserve a normal life and to be protected from further exploitation."
Article continues below advertisement
In his e-book, Hoffman reprinted numerous emails of Kate attempting to obtain free goods and services as a result of her fame.
RadarOnline was able to verify that many of the emails in the book were genuine and could not prove that any were not.
The author covered Jon and Kate at the height of their TV and pop culture infamy and became pals with Jon. He says he has not discussed the new situation with Jon.
MORE ON:
Dancing With the Stars
"I haven't spoken to Jon about it but my experience with him is that he doesn't want his kids to be on television again," Hoffman told RadarOnline.com.
Kendra's rep has not responded to RadarOnline.com's request for comment.
Jon Gosselin has admitted that he is broke and previously told Star magazine his financial problems were so bad he struggled to pay his rent because he has to pay child support. (Kate shot back that as of April she had relieved him of his obligation to pay child support.)
Article continues below advertisement