Exclusive
Anti-Kate Gosselin Author Slams Her For Using Insensitive #SuperfunSandy Tag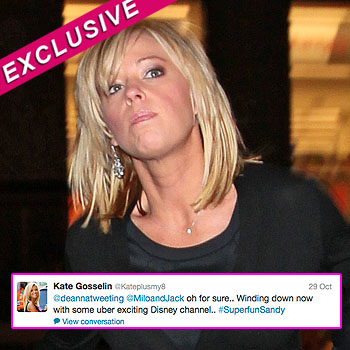 Article continues below advertisement
Titled "The Most Disgusting Human Being I Know…" author Robert Hoffman took to his blog the next day to express his anger at Kate using the term "super fun" when describing the horrific hurricane that devastated the East Coast.
People died.
People lost their homes and all of their possessions.
People will be without power for weeks in some places.
A man died in a collapsed home near Kate Gosselin.
But she is so self-absorbed and insensitive to others that she would take to her Twitter account to declare #SuperfunSandy.
Article continues below advertisement