Exclusive
Anti-Kate Gosselin Author Hints He Has Another Bombshell Against Her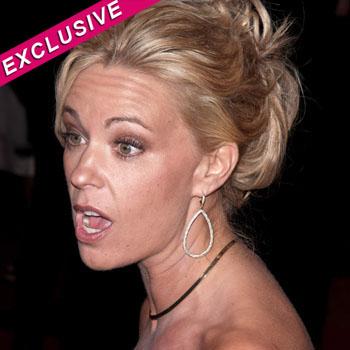 Article continues below advertisement
Hoffman, who previously reported Kate to Child Protective Services, now says he has heard that Kate is continuing to "exploit and humiliate" her eight children by filming a new reality show.
He then makes strong allegations against a person who is allegedly involved at a high level in the filming. (RadarOnline.com has not independently confirmed those allegations.)
Hoffman told RadarOnline that he has not verified the information about the show but heard about it through a very credible source.
"I don't know anything for fact… I got a call from a source who told me about Kate filming the kids with someone else in the past two weeks for a new reality show. The person is a big name," Hoffman told RadarOnline.com exclusively.
As previously reported, Hoffman has been a thorn in Kate's side of late with his many pointed statements about the 37-year-old reality star, calling her time in the limelight an "eight-year web of lies, abuse, greed and manipulation."