Exclusive
Emily Maynard 'Desperate' To Reconcile With Daughter's Grandparents, Terrified They Will Cut Off Financial Support, Says Source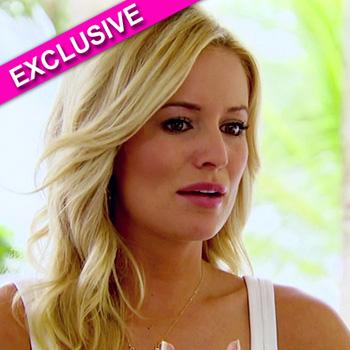 Emily Maynard is "desperate" to reconcile with her daughter Ricki's grandparents, who she is currently embroiled in a major feud with -- but it's not that she's feeling the need for family this Holiday season, a source tells RadarOnline.com exclusively, more that she's terrified they will cut off financial support!
The Bachelorette's young daughter is the only remaining connection that her grandparents, Linda and Rick Hendrick, have to their late son, Ricky, who tragically died in a plane crash in 2004, and despite their falling out with Emily they have continued to financially support her as they wish to ensure their granddaughter has the best possible life they can afford.
Article continues below advertisement
"They are under no legal obligation but have been paying a tidy sum each month," a source close to the situation tells RadarOnline.com.
"Emily is terrified they are going to stop giving her money though due to all their issues with her and the fights they have had. She is desperate to repair the relationship and is trying to win back Linda and Rick's goodwill."
As RadarOnline.com previously reported, Emily and the Hendricks first butted heads over Maynard allowing Ricki to appear on camera during filming of the Bachelorette. The hostilities between the three have continued to grow ever since, reaching fever pitch after a fight over Emily's desire to move to Los Angeles and take another shot at Reality TV -- but this time taking her daughter with her.
"Both Rick and Linda are concerned that Emily is putting her own thirst for fame before the best interests of her daughter," a source previously told RadarOnline.com. "And that as Ricki isn't able to have her father in her life it is even more important for her to be surrounded by close family. That obviously wouldn't be the case if she was moved from North Carolina to California. The issue has caused a huge rift between Emily, Rick and Linda."
Article continues below advertisement
EXCLUSIVE PHOTOS: Bachelor Reunion Pics
Now Emily is afraid that they will only continue to support her financially if she stays in Charlotte, but, according to the source that fear is totally unfounded.
"They pay her the money to ensure Ricki is well cared for," the source said. "They categorically do not want Emily to move Ricki to California but they would never cut off the financial support as they would worry it would harm their granddaughter's wellbeing.