Exclusive
Third Time Lucky? Producers Want Newly Single Emily Maynard Back As Bachelorette Again!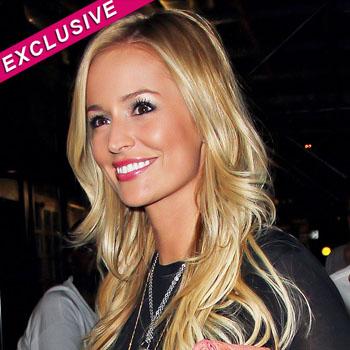 Emily Maynard's second chance at love on a reality show was a bust, but the third time might be her lucky charm because RadarOnline.com has exclusively learned that Bachelorette producers want her to come back for another season!
Unlucky-in-love Maynard and her fiance Jef Holm just called it quits after months of fighting following the accusations that she was sending flirty texts to another guy and he was blackmailing her with the information, but Emily is still a fan favorite and the producers are considering giving her another try.
Article continues below advertisement
"Emily's ratings were huge and the producers know that she is incredibly popular so they are talking with her about coming back for another try," a show source told RadarOnline.com.
"Even though she has been burned twice, they are hoping that she will be open to the idea because they know it will be ratings gold and they know that she really likes being on TV and actually has fun on the show."
Emily got engaged to Brad Womack during her first foray into reality TV, but that relationship quickly fizzled and now that things with Jef are over she is single once again and back on the market.
"The producers want to change things up and film in Los Angeles this time but they want to be respectful of Emily's daughter Ricki so they'll shoot around her school schedule and vacations," the source said.
"ABC loves Emily, there are tons of Emily fans and the producers think it could be an amazing twist that would really get people watching, even if it is haters tuning in to see what she will do a third time!"