'Miserable' Emily Maynard Said She Was 'Dying' In Relationship With Jef Holm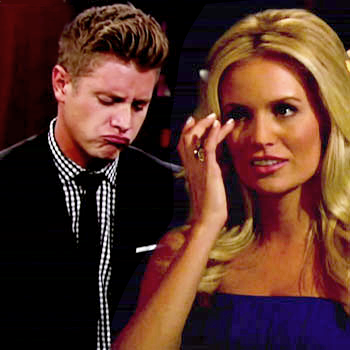 Publicly, Emily Maynard's saying the with fiance Jef Holm was "difficult and heartbreaking," but insiders claim The Bachelorette beauty couldn't wait to break it off with the man she gave her final rose to.
"Emily just decided she'd had enough," a source told US Weekly magazine, while another said the North Carolina beauty "was extremely miserable, at her breaking point" toward the end of the relationship.
Article continues below advertisement
"She was like 'I'm dying here, I'm dying here,'" the insider said, while another said Emily "was just over it … enough was enough."
A source close to Jef, who Emily chose over race car driver Arie Luyendyk, said his earlier puffery that he'd be a father figure to her daughter Ricki deflated over time.
"He has no real connection to Ricki … he doesn't feel close to her," the source said, adding Jef thought Emily was an absentee parent, calling her a "bad mom" on many occasions.
In addition, rumors Emily was receiving filthy texts from NFL backup Matt Leinart further eroded their love, as well as her behavior at an August 4 wedding for a Bachelor staffer
"She was being very flirty," a guest told the magazine, adding Jef waited in the car brooding during the tense event.
An insider said Emily's "goody-goody Southern Belle" demeanor is just for the cameras: "She flirts with other guys to help her ego. She gets off on it."
Article continues below advertisement