The Bachelorette Emily Maynard Dating Another Race Car Driver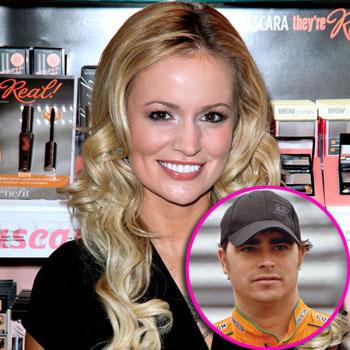 Emily Maynard has a thing for men in uniform, especially the kind with ads all over them.
The former Bachelorette, weeks removed from splitting with fiance Jef Holm, is taking another ride around the track with 33-year-old truck racer Jason White, US reports.
A source saw the hot-and-bothered couple at Carrie Underwood's November 3 concert in Emily's native Charlotte, North Carolina.
"They were all over each other," the eyewitness told the magazine, "Jason guided her through the crowd and held her hand as they walked downstairs."
Article continues below advertisement
The 26-year-old's former fiancee was late NASCAR driver Ricky Hendrick, the father of her 7-year-old daughter, Ricki. She was also romantically linked to Dale Earnhardt Jr. in 2006.
Emily, the first single mom to appear on the show, was formerly engaged to bar owner Brad Womack, who picked her on The Bachelor.
A pal of Emily's said her engagement with Holm was "something new," and thinks her new fling with Jason is essentially "going back to what she knows and considers safe."
MORE ON:
hollywood happenings