Exclusive
Has Damage Control Already Started? PR Machine Gearing Up For Britney Spears & Jason Trawick Split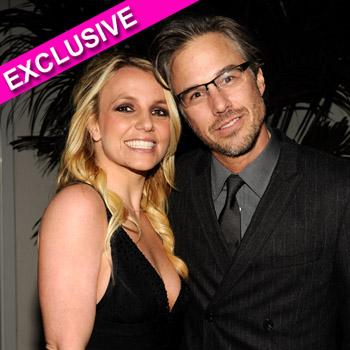 Article continues below advertisement
"It amazes me that no matter what situation I'm in, Jason has the ability to always make me feel protected and loved," Spears tells People magazine.
However, as RadarOnline.com previously reported, The X Factor judge and her conservator boyfriend are spending the Holidays deciding if they are going to officially call it quits in the new year on their three-year plus relationship.
"It's a make or break holiday for Britney and Jason," a source close to the Toxic singer told RadarOnline.com.
"Things have been getting worse and worse with their relationship for several months now, and they know they have to figure things out once and for all because they can't keep going on like this."
However, as Jason is a co-conservator over Britney's estate and contractually has to be on set with her at all times during taping of The X Factor, the decision to stay together or not isn't an easy one to make for either of them.
Article continues below advertisement
"If they do decide to call off the engagement for good, things are going to be tricky, legally and financially, so it isn't just the state of their relationship they have to think about," the source said.
"If there wasn't those considerations involved they would of split a while ago.
"They hope to come to a decision before the new year," the source divulged.
Meanwhile, it seems Spears may already be laying the groundwork to appear as the dumper, not the dumped!
A close source tells RadarOnline.com that Britney has said she and Jason have been fighting because he wants to have kids and she doesn't!
"Britney said Jason wants to be a father, and while he's happily taken on the role of adopted dad to both Jayden and Sean, he still wants Britney to have his kids," the insider says.
"Britney says she's happy with just her two children at the moment and wants to concentrate on her career, which doesn't sit well with Jason.
Article continues below advertisement