Exclusive
Make Or Break Time For Britney & Jason: Spears & Trawick Spending The Holidays 'Trying To Figure Their Future Out'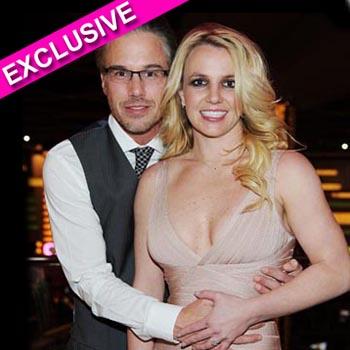 Article continues below advertisement
"It's a make or break holiday for Britney and Jason," a source close to the singer tells RadarOnline. "Things have been getting worse and worse with their relationship for several months now, and they know they have to figure things out once and for all because they can't keep going on like this."
However, as Jason is a co-conservator over Britney's estate and contractually has to be on set with her at all times during filming of the X Factor, the decision to stay together or not isn't an easy one to make for either of them.
"If they do decide to call off the engagement for good, things are going to be tricky, legally and financially, so it isn't just the state of their relationship they have to think about," the source says. "If there wasn't those considerations involved they would of split a while ago."
Because Britney has time off from her grueling filming schedule over the holidays it seemed like the perfect opportunity for the couple to focus all of their energy on making a decision about the future of their relationship.
Article continues below advertisement
"They hope to come to a decision before the new year," the source says.
Meanwhile, the couple has been spending more and more time apart in recent months, and when they are together, they have been fighting non-stop.
"Britney and Jason have been sleeping in separate bedrooms for a very long time," another source previously revealed to RadarOnline.com. "She has been staying in a hotel during the week because of the live X Factor shows, and although Jason stays at the same hotel, he is in a room adjacent to hers.