Man Wants To Know If 'Black Widow' Murdered His Brother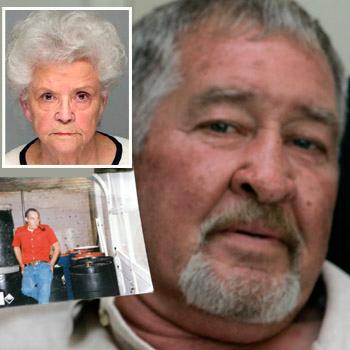 Al Gentry, a North Carolina man whose brother Harold Gentry was murdered 26 years ago, continues pushing investigators to confirm if the killer was his brother's ex-wife Betty Neumar, who was linked to four other dead husbands before her death last year.
Al, 67, spearheaded the effort to confirm the identity of the killer be it Neumar, who was facing trial, accused of solicitation to commit first-degree murder in Harold's death when she died at 79 of cancer, or someone else (possibly at her instruction).
Article continues below advertisement
"The question I have is, 'Who killed my brother?'" Al told the AP. "That person is still out there. I'm going to fight to my last breath until I find out who killed him."
County Sheriff Rick Burris said the open case has hit "a dead end" because of a lack of leads.
"If we get any new information, we'll investigate," Burris said, "We want to bring closure to Al."
In 2008, Gentry re-opened the investigation, showing Neumar had been married five times, with all of her husbands winding up dead prematurely.
The marriages took place in North Carolina, Ohio, Florida and Georgia. Her husbands were: Clarence Malone, who died in 1970 from a gunshot to the back of the head; James Flynn, who Neumar told cops "died on a pier" in New York during the 1950s; Richard Sills, who died of a gunshot wound in 1967; Gentry, who was shot in 1986; and John Neumar, whose death from a sepsis in 2007 came under question from relatives, thinking he might have been poisoned.
Article continues below advertisement