O.J. Is Innocent! Serial Killer Murdered Nicole Brown Simpson & Ron Goldman, Says New Documentary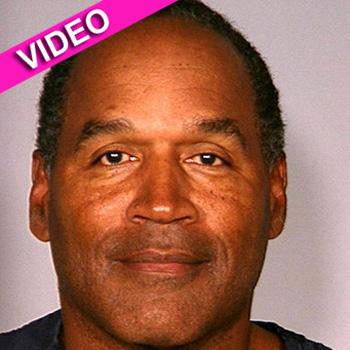 O.J. Simpson did not kill ex-wife Nicole and waiter Ron Goldman in the 1994 double murder that spurred the Trial of the Century, a new documentary claims, placing the blame on a serial killer named Glen Rogers.
Rogers is closely profiled in a new documentary by Investigation Discovery called My Brother The Serial Killer, which included interviews with family members, police and legal officials, the NY Post reports.
Article continues below advertisement
Rogers -- who boasted to killing as many as 70 people -- told family members that he'd partied with Nicole Simpson in the time before she died and boasted to pals that Nicole was wealthy and he was "going to take her down."
Rogers, who was in the Southern California area at the time working a construction gig, was extremely familiar with the Brentwood, California crime scene and methodical details of how the killings occurred, the documentary claims.
Watch the video on RadarOnline.com (WARNING: Content Is Graphic)
Rogers claims he was working in concert with O.J. in the killings, as he'd hired him to rob Nicole of $20,000 earrings, telling him to kill "the b***h" if she got in the way.
Rogers' brother Clay, who speaks in the documentary, turned Glen into authorities after discovering the dead body of a man in the family's Hamilton, Minn. cabin. Glen was convicted of killing two women in 1995 and sent to death row, where he told a criminal profiler he was responsible for the deaths of Ron and Nicole.