Exclusive
Simpson Divorce Drama Brewing! Tina Left Devastated By Joe's Choice Of Lawyer: Her Close Friend!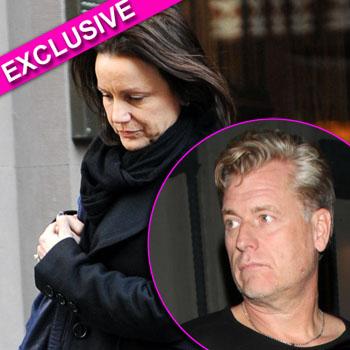 By Jon Boon - RadarOnline.com Reporter
Tina Simpson has been left distraught by the news that the husband of her sister-in-law will be Joe Simpson's attorney in their divorce case, RadarOnline.com is exclusively reporting.
Joe, 54, has enlisted the services of Steve Lee, his sister Sally's spouse in a move that has left Jessica and Ashlee Simpson's mom devastated.
52-year-old Tina counted both Steve and Sally as close friends, and she can't believe that Joe has hired the Texas-based lawyer.
Article continues below advertisement
"Tina doesn't understand why Joe has dragged their close friends into their divorce proceedings," a source close to the Simpson family told RadarOnline.com.
"Joe, Tina, Steve and Sally all hung out together and Tina believed she was especially tight with Sally. Now, Tina doesn't know what to believe, thinks she's been stabbed in the back by all three and it's left a bitter taste in her mouth.
"Tina realizes there's a lot at stake in this divorce case, especially considering the financial earnings for her and Joe through their joint-management of Jessica and Ashlee.
"But now the battle lines have been drawn and with Joe's selection of attorney it just got a little more complicated," the source revealed.
Since the National Enquirer broke the bombshell news that Tina filed for divorce after Joe came out, RadarOnline.com exclusively revealed Joe had an affair with 21-year-old aspiring model Bryce Chandler Hill.
Joe lavished his toy boy lover with expensive gifts and even paid for them to stay at high-class hotels.
Article continues below advertisement
It was also revealed that Joe paid $600 for a steamy sex session with young male escort Joey Anderson at New York's Mandarin Oriental hotel.
Anderson, 32, claimed he had a three-hour tryst with Joe back in May, which included oral sex and passionate kissing.
Since the gay allegations came to light, family friend Lane Garrison leapt to Joe's defense saying he didn't believe the rumors.
RELATED STORIES: