Exclusive
Shia LaBeouf: 'I'm Being Picked On Because I'm Famous' WAAAAA!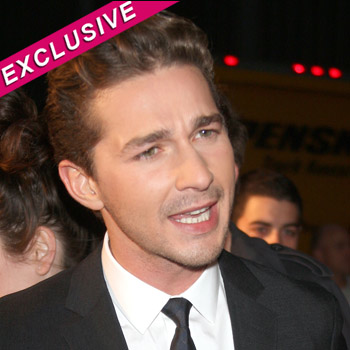 By Jon Boon - RadarOnline.com Reporter
In the wake of his latest bar fight, scrappy actor Shia LaBeouf believes he's being unfairly targeted whenever he goes out, RadarOnline.com is exclusively reporting.
The 26-year-old Lawless star, who got into a scuffle with patrons in a London pub over the weekend, feels his star factor is what gets him into trouble.
This isn't Shia's first bar fight, and he thinks he gets picked on just because he's famous!
Article continues below advertisement
"Shia swears blind that he doesn't court trouble, but it seems to follow him wherever he goes," a source told RadarOnline.com.
"This time, it wasn't his fault. He lost his temper after someone took his baseball cap and told the guy who took it how he felt!
"But, it's this sort of juvenile act that can ignite his short fuse and Shia believes he is picked on by people simply because of his fame.
"As a celebrity he stands out of the crowd and is an easy target for pranksters. He feels he gets victimized for who he is and says that people often try to start a fight with him just for fun.
"He only wants to have a little downtime after a hard day of filming and wants to be treated with a little bit of respect," the source divulged.
Shia spent several hours signing autographs for fans at the Hobgoblin pub in New Cross, South London when things turned sour.
A merry student decided to pull Shia's baseball cap from his head and refused to give it back, prompting the Transformers hot-head to lose his temper and confront the man.
Article continues below advertisement