Sex Tape Scandal Rocks Communist China, Leads To Official's Firing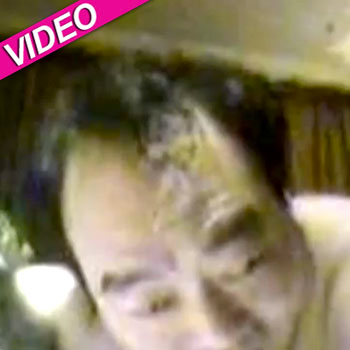 By Debbie Emery - RadarOnline.com Reporter
It turns out that sex tape scandals are not just for reality stars and spoiled socialites!
A five-year-old X-rated video showing an 18-year-old girl allegedly hired by developers to sleep with a city official has caused outrage in Communist China since it went viral following a suspected extortion attempt, reported the Huffington Post.
The shamed official, Lei Zhengfu, who is in his 50s, has since been fired from his position as district party secretary after the video went public showing him in a much more unsavory position straddling the teenage girl, making him the star of many naughty jokes and Internet caricatures.
Article continues below advertisement
What began as an object of ridicule could snowball into a widespread national crisis as a whistle-blowing former journalist says he may release similar tapes of more city officials soon, which would be a harsh blow to the party that is still recovering from the backlash of former politician Bo Xilai's high-profile downfall.
Chongqing, the city that he ran, has been depicted by prosecutors and state media as rife with cover-ups, abuse of power and corruption, with Bo's own wife recently convicted of murdering a British businessman, which he faces allegations of corruption and obstruction of justice in the murder case.
The sex tape currently causing embarrassment was reportedly filmed in 2007 but only leaked this month as China's newly installed leadership attempts to fight corruption and combat the steady stream of bribery and graft cases that threatens its authority.
Initial lewd screen shots were uploaded by Beijing-based former journalist Zhu Ruifeng to his Hong Kong-registered website on November 20, and Zhu told the Associated Press that the young woman was hired by a construction company to sleep with Lei in return for construction contracts. The company later tried to use the tape to extort more business from Lei, he said.
Article continues below advertisement
The whistleblower went on to reveal that after the blackmail attempt Lei reported the case to Chongqing officials sometime around 2009, which led to the construction boss being jailed for a year on unrelated charges and the woman being detained for a month.
Chongqing's corruption watchdog had pledged a thorough investigation of Lei, who was dismissed Friday, but said it had yet to formally receive a report about the allegations against Lei or the footage.
"Internet is worth being embraced by the country's corruption busters as a close ally," revealed a telling editorial in the China Daily on Tuesday, which called for greater transparency in handling this and similar cases.
"Strangely, the mistress was once detained and the contractor jailed for blackmailing Lei," it said. "What had happened? ... These are crucial questions waiting to be answered."