Exclusive
Kanye West's Camp Still Negotiating Over Sex Tape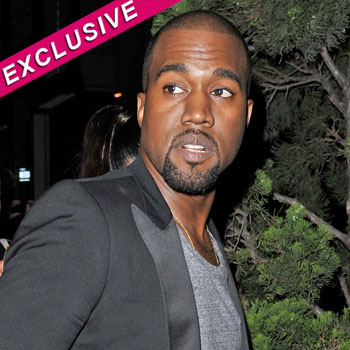 Article continues below advertisement
"Kanye's camp has been negotiating for the sex tape so he can buy back the copyright and it's never released," the source said.
"The problem is that adult entertainment companies are offering huge amounts of money for rights to the tape, so Kanye and his team are working overdrive trying to work something out."
As RadarOnline.com was first to report, Kanye made a sex tape sometime just before he started dating Kim Kardashian with a young woman who was a Kim look-a-like.
The tape, viewed in full by RadarOnline.com, is nearly 20 minutes long and appears to have been shot in a hotel room.
"If this were to hit the market it would be worth a fortune…there would definitely be a lot of people wanting to see this!" a source said.
Insiders tell RadarOnline.com despite Kanye's relationship with a woman who launched a career off a sex tape, he is not pleased at the prospect of having his own on the market.