Paula Broadwell's Creepy Email To Jill Kelley: 'Does Your Husband Know You've Been Touching Petraeus Under The Table?'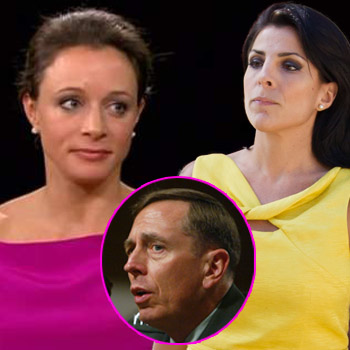 Article continues below advertisement
Most of the other messages sent by Broadwell were similar, with one investigator calling them "kind of cat-fight stuff.
According to The Daily Beast, Broadwell also accused Kelley of "parading" around the base, referring to MacDill AFB in Tampa where Kelley was a volunteer liaison arranging social events and Petraeus was based from 2008 to 2010.
"More like, 'Who do you think you are? … You parade around the base … You need to take it down a notch,'" said the source, describing the emails.
A married mother of three, Kelley has issued a statement saying, "We and our family have been friends with Gen. Petraeus for over five years. We respect his family's privacy and want the same for us and our three children."
As RadarOnline.com reported, Kelley, who owes millions of dollars to banks and has at least four lawsuits pending against her, hired Monica Lewinsky's crisis manager Judy Smith and has retained disgraced former Senator John Edwards' attorney Abbe Lowell.