David Petreaus Sex Scandal: Wife Holly Is 'Furious'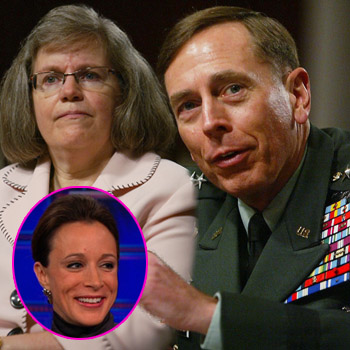 Article continues below advertisement
"In a conversation with David Petraeus this weekend, he said that, 'Furious would be an understatement.' And I think anyone that's been put in that situation would probably agree. He deeply hurt the family."
Boylan also gave a timeline of the affair Petraeus had with Broadwell, saying that the relationship began several months after his retirement from the Army in August 2011 and ended four months ago.
He said Petreaus recognizes the magnitude of his indiscretion.
"He had a huge job and he felt he was doing great work and that is all gone now."
Petraeus knows "this was poor judgment on his part. It was a colossal mistake. ... He's acknowledged that," Boylan said.
RELATED STORIES:
David Petraeus Sex Scandal: Mistress Paula Broadwell's Father Says 'The Truth Will Come Out'
Did David Petraeus Have A Second Girlfriend? Woman Threatened By Mistress Paula Broadwell Identified!
David Petraeus Scandal: Mystery Second Woman Received Threatening Emails From Paula Broadwell
Who Is Paula Broadwell? What You Didn't Know About The Woman Who Brought Down CIA Chief David Petraeus