David Petraeus Wrote Letter To Court Supporting 'Unstable' Twin Sister Of Close Pal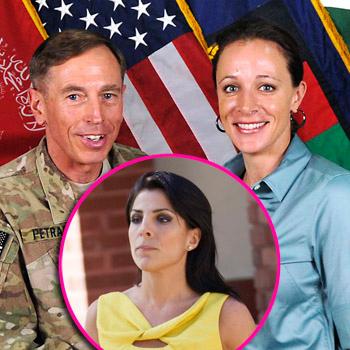 General David Petraeus may be in the fight of his life – to restore his reputation, as new details involving the disgraced Marine continue to be made public.
According to Tuesday's The New York Post, recently, while the four-star Marine General was director of the CIA, he wrote a letter supporting the child-custody fight of the "psychologically unstable" twin sister of his good friend Jill Kelley.
Article continues below advertisement
As RadarOnline.com has previously reported, Kelley, 37, is the married Tampa woman who was first alerted the FBI of threatening emails allegedly sent to her by Petraeus' mistress and biographer Paula Broadwell -- a bombshell revelation that led to his resignation as the nation's top spy. (Kelley serves as an unpaid social liaison to MacDill Air Force Base in Tampa, where the military's Central Command and Special Operations Command are located.)
The Post reports that Petraeus' letter to the court, which was written in the past two months, supported a motion to overturn a ruling made nearly a year earlier by a judge who denied custody to Kelley's sister, Natalie Khawam, because of serious reservations about her honesty and mental stability.
The Post cites two sources as saying the letter was filed in DC Superior Court, where the father of Khawam's 4-year-old son filed for divorce in 2009.
Article continues below advertisement
This is just the latest questionable revelation involving the once highly-respected Petraeus, who's currently laying low in wake of resigning as Director of the CIA following the news that he carried on a months-long affair with Broadwell, 40, a married mother of two.
A former Petraeus spokesman described Holly, the general's wife of 37 years, as being "furious."
In other new developments overnight, the FBI has confiscated 20,000 to 30,000 pages of "potentially inappropriate" emails between General John Allen and Jill Kelley sent over the past two years. Allen is the commander who replaced Petraeus in Afghanistan. Allen maintains he did nothing wrong.