David Petraeus Scandal: Feds Raid Home Of Mistress; Gen. John Allen Under Investigation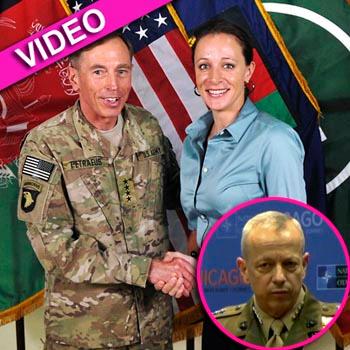 The saga of disgraced U.S. Gen. David Petraeus continues full bore Tuesday, after investigators raided the home of his mistress Paula Broadwell, while the Pentagon announced that the U.S.'s commander highest-ranked in Afghanistan, Gen. John Allen, is under investigation in connection to the ongoing scandal.
Hunting for classified materials, federal agents late Monday raided Broadwell's Charlotte, North Carolina home, FBI spokeswoman Shelley Lynch said, to execute a search her lawyers had previously consented to. Officials departed with cardboard boxes after snapping pictures of the house.
Article continues below advertisement
A military official -- noting that between 20,000 to 30,000 pages of email and other writings from Allen's communications with Kelley between 2010 and 2012 were collected in the investigation and are under review -- told the AP under conditions of anonymity that "Gen. Allen disputes that he has engaged in any wrongdoing in this matter.
"We'll have to let the process follow its course. As I said, and you'll see in the Secretary's statement, we believe that General Allen is entitled to due process. We need to see where the facts lead in this matter before jumping to any conclusions whatsoever."
Article continues below advertisement
The official said investigators are "in the very early stages of reviewing the documents right now," and that the matter has been referred to the Inspector General, the IG will do a thorough investigation of the documents."
Watch the video on RadarOnline.com
Allen, who took over Petraeus' top spot in July 2011, will remain stationed in Kabul commanding the International Security Assistance Force, Panetta said.