Dexter-Style Horror As Mother And Her Two Daughters Found Murdered In A Closet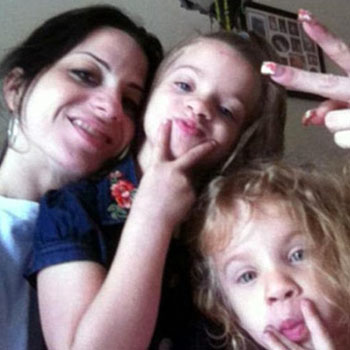 By Debbie Emery - RadarOnline.com Reporter
A real-life horror story that could have been ripped out of a script from Dexter is unfolding in Miami, Florida, after the bodies of a woman and her two children have been discovered in a closet.
The grisly discovery of Gladys Machado, 29, and daughters, Julia Padrino, 8, and Daniela Padrino, 4, was made in their Flagami-area home by a neighbor on Tuesday night, reported the Miami Herald.
Article continues below advertisement
"She smelled an odor she didn't recognize and went looking for the source," explained Miami-Dade Police Det. Roy Rutland.
Machado also had a six-year-old son, Michael, but he was staying with his grandmother on the night of the family massacre.
The children's father, Michael Padrino, was among the crowd of mourners gathered around the single-story home, and while he was too distraught to speak, a woman who identified herself as Padrino's girlfriend said Padrino and Machado had a distant relationship.
Gladys, who worked as an administrative assistant for the Beauty Schools of America, was remembered as "a very good mother," by Olga Cecilia Espinoza, whose children went to the same school as the young victims.
The mystery surrounding the family murder began with a cryptic Facebook message posted by Machado on Friday, which read: "Where this road goes no one knows."
On Monday, after numerous friends had tried and failed to contact the single mom, one desperately wrote on her page: "Im looking for my bff gladys machado plz call me asap!!"
Article continues below advertisement
Neighbors believe that she was living with a boyfriend, Albert Sierra, an ex-con with a lengthy criminal record who was accused of domestic battery on Machado in October 2010, when he bit her on the left forearm, stole her gun and drove off in a maroon Ford Expedition.
"The only way you're getting this gun back is to shoot me," he told her before escaping, according to the arrest report.
When police caught up with Sierra two months later, they found him with 79 grams of ecstasy, a 9-mm Smith & Wesson pistol and ammo. They also found five bottles of a club drug, Alkyl Nitrate, also known as "Poppers."