Exclusive
Kody Brown Insists Any One Of His Sister Wives Is Free To Leave Polygamy Whenever They Want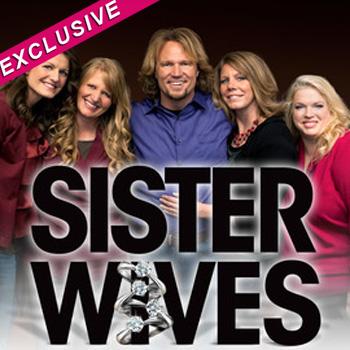 By Alexis Tereszcuk - Radar Entertainment Editor
Kody Brown has a message for his four wives – they are free to get a divorce and leave any time they want!
This isn't a threat however; it is a heartfelt promise that he exclusively tells RadarOnline.com that he made to Meri, Janelle, Christine and Robyn Brown when they entered into a polygamist marriage with him.
"We are in this by choice," Kody vows, and says that the upcoming season of their reality show will delve into how they're helping others who are forced to live a polygamist lifestyle against their will.
Article continues below advertisement
Kody says that he is also now committed to trying to help these victims too.
"I've wanted to connect to this side of it for a very long time. When people want to leave and they need help to leave we are trying to get involved in that," he says.
While polygamy remains controversial, Kody says he feels for those who are stuck in the lifestyle against their will.
"I don't think people really have a choice to stay. There has always been a need for this society to allow this freedom," he says. "If you don't want to be in you should be allowed to leave. And they make it so hard for them. They already own them financially there is so much extortion going on in that community."
Article continues below advertisement
Robyn was very supportive of Meri's 5k race, and explains to RadarOnline.com why.
"The reason why we wanted to connect with them is that everybody should have a choice.," she says. "If someone feels trapped by it, like they don't have a choice, children, women, men or they become a victim in their situation or people have abused their power in the religious community we want to support people and help them."