So THAT'S How You Do It! Sister Wives Explain Process Of Adding A New Wife To The Family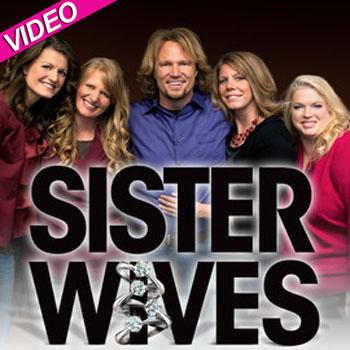 If anyone thought it was easy racking up four wives they can think again!
America's favorite polygamist, Kody Brown is back and along with his Sister Wives he is shedding light on the serendipitous process in which a new wife may be introduced into the family — and RadarOnline.com has video.
The subject is broached after Kody gets a visit from his younger brother Michael, who is currently in a "monogamous marriage" with his one wife.
Article continues below advertisement
"I need a second wife!" 19-year-old Michael proclaims, prompting a discussion between Kody and his clan about how that is best achieved.
"We always joke about getting more wives," Kody says. "But, it's not the kind of thing you go out hunting for."
"Either he, his wife, or the other girl will get some kind of buzz and then that starts the process," wife number four, Robyn explains.
"Mike's wife will have to know her, love her and actually believe she's the right fit for the family," Kody concludes of the process.
MORE ON:
hollywood happenings
Meantime, "wife hunting" aside, Kody is determined to enjoy his birthday in the upcoming episode, and hits the bright lights of Las Vegas with Mike and their other brother for a night out on the town without ANY wives in tow!
You can catch the new episode of Sister Wives on TLC Sunday at 9/8c.
RELATED STORIES:
Sister Wives: Kody & Meri Get Emotional Talking About Miscarriage