Sister Wives At Each Other's Throats, Christine Walks Off TV Set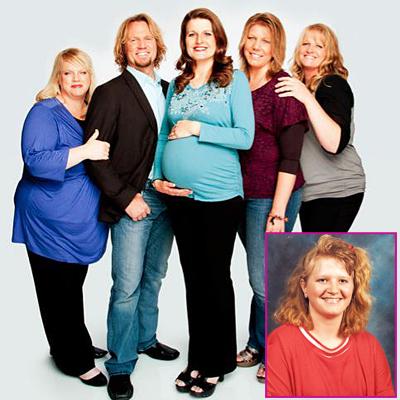 With one dad, four moms and 17 kids in Kody Brown's polygamist household, personalities are bound to clash, and in the TLC family's new book Becoming Sister Wives, Janelle shares a fiery exchange which saw fellow wife Christine walk off the show's set.
"When Kody let slip that he had selected Robyn's wedding dress himself, Christine was devastated and walked off set," Janelle writes. "The show has to fit into an hour of television, so the necessary edits make it look as if she returned immediately."
Article continues below advertisement
While the magic of editing might have made it seem like the tiff was resolved in an instant, in reality, Janelle writes Christine "didn't come back for three days.
"We were a mess after that session," Janelle writes. "It took a while for us to heal, but we are stronger for it."
Becoming Sister Wives is in stores now; Sister Wives airs Sundays at 9/8c TLC.
RELATED STORIES:
Sister Wives Shocking Split! Janelle Moved Out Following Birth Of Baby
Sister Wives Husband Kody Brown Cries While Talking About His Family
'So Crazy' Sister Wives Don't Want To Change People's Beliefs, Just Be Accepted
Sister Wives Star Kody Brown Says There'll Be No Fifth Wife, 'I Am Maxed Out'