Sister Wives Shocking Split! Janelle Moved Out Following Birth Of Baby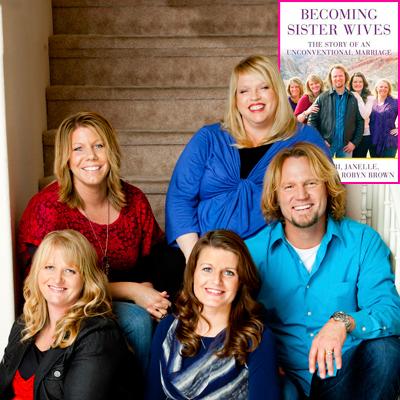 Janelle Brown of TLC's Sister Wives opens up about why she temporarily moved away from the expanded family in the TLC family's new book, Becoming Sister Wives.
"During the eighth year of our marriage, I gave birth to my fifth child, Gabriel," Janelle writes, adding she "sank into a horrible postpartum depression.
"I felt overwhelmed by having had so many children in quick succession, and felt seriously depressed at our lack of financial means."
Article continues below advertisement
Janelle -- who shares husband Kody Brown with fellow wives Robyn, Christine and Meri -- said she had a fallout with the latter, leading to her departure.
"I also had a particularly nasty fight with Meri -- one of the worst we'd ever had," she writes. "I was at my breaking point. I couldn't see my way out of my depression. I told Kody I was leaving. That night, I got into the car and drove to my mother's house. My kids and I stayed with my mother for several months until I found my own place. My job paid a decent salary, which allowed me to buy a better car in addition to my own home. I started to build a life for myself outside the sisterhood."
Things changed with a big family move, Janelle writes.
"Two years after I'd established myself in my own house, Kody told me that he was moving the family to Utah. 'Okay,' I told him. 'See you later.' No way I was going to give up the peace and independence I had found."
Janelle writes that space was key however, as the "big house changed everything.
"We were able to be together as a family in a normal and relaxed way," she writes. "I had my own space, but my kids had their siblings and the other mothers in the same building."