Sister Wives Say People 'Consider Us A Cult'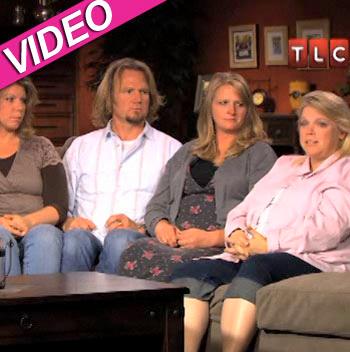 By Alexis Tereszcuk - RadarOnline.com Senior Reporter
Kody Brown and his four wives often have to defend their controversial religious beliefs and in a sneak peek of the upcoming episode of Sister Wives obtained by RadarOnline.com they try and set the record straight.
The polygamist family is questioned by an Episcopal minister called Danielle who asked if they shared the same faith and beliefs as other Fundamentalist Mormons who live on compounds.
Article continues below advertisement
"That is not part of our faith," Kody explains. "But it comes from a desire to have community and it is because you're different. Most Fundamentalist Mormons are so vastly different; they have very significant, different beliefs.
"They believe in arranged marriages," but he set the record straight about their family – the Browns do not believe in arranged marriages, "Not at all."
Kody's wife Christine said she was happy to answer the questions. "It was refreshing to have someone be open about our religious beliefs because so many people in so many religions consider us a cult."