Exclusive
Sister Wives Kids Have A Mixed Reaction To Leading Polygamous Lives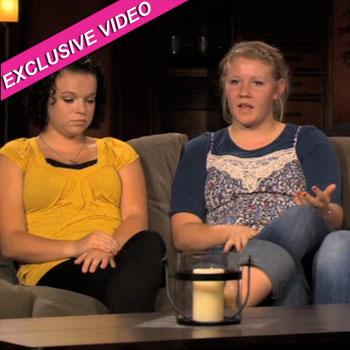 By Alexis Tereszcuk - RadarOnline.com Senior Reporter
Apparently the Sister Wives kids are a real mixed bunch, both physically and theologically.
In this exclusive sneak peek of the upcoming episode of the controversial reality show obtained by RadarOnline.com, the children of Kody Brown and his four wives talk to their friends about if they plan on having their own polygamist families in the future.
When a friend asks what it is like to live in a polygamist family Logan, whose mother is Janelle, says "like yours, more chaotic."
Article continues below advertisement
But, when the friend asks the kids if they will follow polygamy too when they are older there are a few different answers.
"I won't," Madison, whose mother is also Janelle, says. The other siblings range from: "Maybe, probably not, to, I will."
Logan doesn't really answer the question, but says: "I don't really think about that, right now I'm thinking about which college I'm going to go to. And graduation. I haven't really put any thought into it, maybe in three, four, five or 10 years."
His sister Mariah, Meri's daughter, is the complete opposite and says she will be in a polygamist marriage. "I just prayed about where I want to go with my life and I see all these good things that come from a plural marriage. It seems corny but I honestly can't wait until I can have sister wives. So it's just been one of those things that I've just decided to do with my life."
Check out the video below to see the kids' reactions to the questions and watch Sister Wives Sunday at 10 on TLC.