Sister Wife Tells Anderson Cooper: 'I Only Wanted To Be A Third Wife'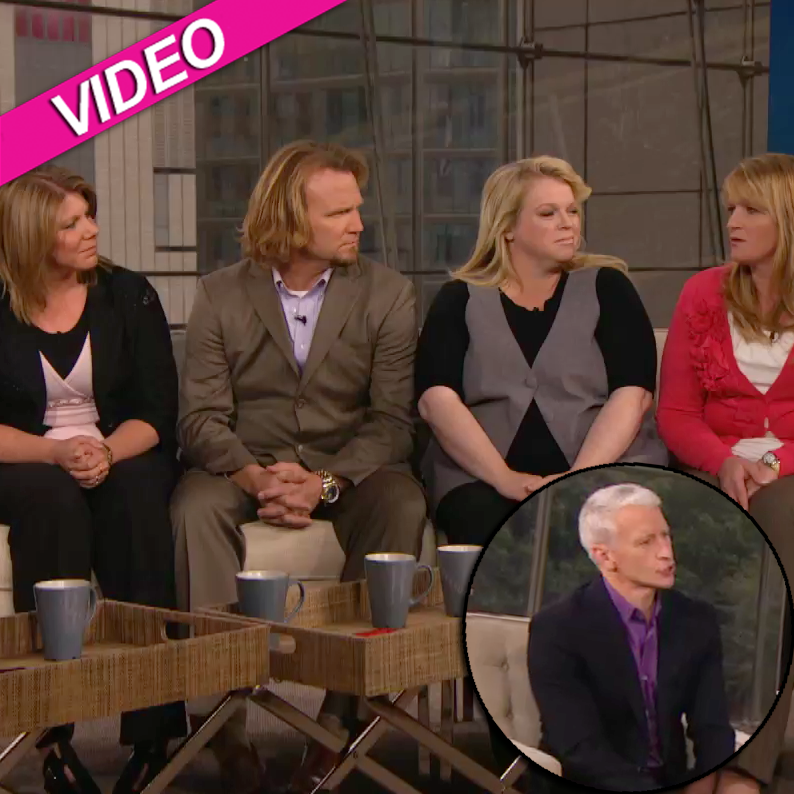 Kody Brown and his four wives -- Robyn, Christine, Janelle and Meri -- of TLC's Sister Wives appear on Thursday's edition of Anderson, and host Anderson Cooper didn't flinch in asking the controversial clan some tough questions.
Asked how they chose their unique lifestyle, Christine said, "We all chose coming into this family, we all chose to be part of this. We knew Kody, we fell in love with him, we fell in love with his family.
Article continues below advertisement
"So we all chose that and you talk about how many wives and the number of wives, we're just working on our family, working on what we have," she said. "We just feel blessed to come together."
At one point, Christine came out with a revelation very few women could relate to.
"I never wanted to be a first wife or a second wife," Christine told him. "In fact, I only wanted to be a third wife -- I'm not even kidding!"