Sister Wives Fight To Make Bigamy Legal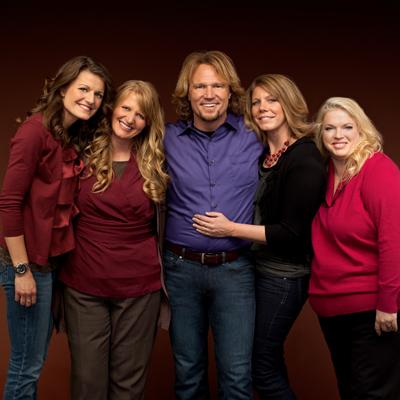 America's most famous polygamous family are launching a legal battle to make their lifestyle legal, RadarOnline.com can report.
Kody Brown and his four "wives" -- the stars of the controversial TLC reality show Sister Wives - will file a lawsuit Wednesday challenging Utah's bigamy law, which prosecutes families like theirs, according to Brown's attorney Jonathan Turley.
Brown is only legally married to Meri, but calls Janelle, Christine and Robyn his wives too.
Article continues below advertisement
They live together with their 16 children, but have been forced to move to Nevada after police and Utah County prosecutors launching a bigamy investigation.
"We are not demanding recognition of polygamous marriage," their attorney, Jonathan Turley wrote on his blog. "We are only challenging the right of the state to prosecute people for their private relations and demanding equal treatment with other citizens living their lives according to their own beliefs.
"In that sense it is a challenge designed to benefit not just polygamists but all citizens who wish to live their lives according to their own values, even if those values run counter to those of the majority of the state."
Bigamy is a third-degree felony in Utah and a person can be found guilty just through cohabitation.
"There are tens of thousands of plural families in Utah and other states," Brown said in a statement released through his lawyer. "We only wish to live our private lives according to our beliefs. While we understand that this may be a long struggle in court, it has already been a long struggle for my family and other plural families to end the stereotypes and unfair treatment given consensual polygamy."