Exclusive
Sister Wives' Kody Brown: 'I Had Post-Traumatic Stress Disorder' Over Move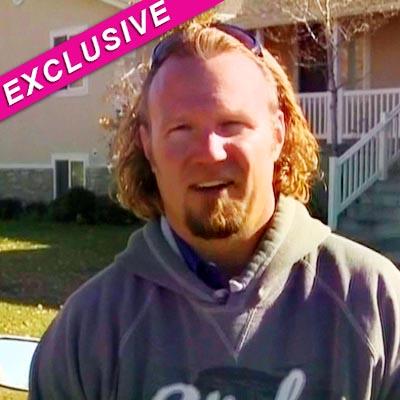 RadarOnline.com Staff Reporter
TV polygamist Kody Brown and his controversial family are settling into their new homes in Nevada, but in an exclusive interview with RadarOnline.com, they expressed their frustrations with their new living situation, the upcoming baby new wife, Robyn is expecting and husband Kody's stress over the move.
After the authorities in their home town in Utah opened an investigation into the legalities behind their polygamist lifestyle, the family decided to move to Nevada. And so they packed up their house and moved 21 people into new houses, which was not an easy task for the unconventional family.
Article continues below advertisement
"I have a little post traumatic stress syndrome," Kody told RadarOnline.com. His wife Janelle admitted that the family had "an adjustment period," but that they are all "getting their sea legs in Nevada."
Robyn, the new fourth wife in the family, is expecting a baby and said she's doing well with the move. "I'm sick, I'm tired, but I'm happy to be pregnant."
"Everyone's helping out," Janelle said about the family, who are separated into four houses, one for each wife, and dad Kody says he just drives to each one.
"He's an awesome, awesome father," Robyn said about Kody, who has father 17 children with the four wives.
One thing the family really misses though is their church in Utah. "We're members of a specific faith," Kody said, declining to name the faith. "We meet as a family because there aren't any members of our religion here in Las Vegas or all of Nevada."
But they're adjusting to their new homes. "I think the kids are starting to hit their stride," Janelle said.
Article continues below advertisement
However, Kody said they weren't going to sugarcoat the situation. "I like it, but I experience a couple of minutes of bitterness every day."
Sister Wives is up for an Emmy nomination for the Nonfiction/Reality category and the finale episode was a huge ratings score for TLC.
Check back with RadarOnline.com for more from the exclusive interview with Kody Brown and two of his four wives, Robyn and Janelle.