Exclusive
Sister Wives Family Says Neighbor Tried To Evict Them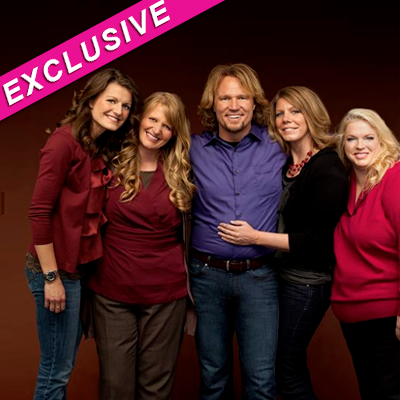 RadarOnline.com Staff Reporter
Good fences make good neighbors, right?
When the Brown family, the polygamists stars of the TLC show Sister Wives, moved from Utah to Las Vegas they encountered some unfriendly neighbors.
In an exclusive new interview with RadarOnline.com, Kody Brown revealed the painful admission that not all of their neighbors welcomed them with open arms.
"It was pure prejudice," Kody said. "A neighbor tried to have one of my wives evicted." He wouldn't say which wife, but each of his four wives has their own house in Las Vegas, where the family moved after being investigated for polygamy by the District Attorney in their home own in Utah.
Article continues below advertisement
Kody said the move hasn't been easy, especially since they've encountered blatant hate from complete strangers.
"We've had people that yell at us out of a window of a car while we're walking on the street."
With two of his four wives, Janelle and Robyn, Kody said that the majority of people in Las Vegas have been kind to their unconventional family. "Only two per cent of people have been mean. The rest have been families just like ours." Jenelle agreed. "We have very family oriented neighbors with five and six kids. We're getting a lot of exposure to the family side of Vegas."
Robyn, who is pregnant, said the family was struggling to earn money. "We are working on a family business but right now we're living off Kody's retirement. It's a challenge to start over again."
She told RadarOnline.com that despite the financial hardships and the strain on the kids moving, they're settling in to their new life. "We all feel good here."
Sister Wives is up for an Emmy nomination for the Nonfiction/Reality category and the finale episode was a huge ratings success for TLC.