Sister Wives Kody Brown: None Of My Wives Can Satisfy ALL Of My Needs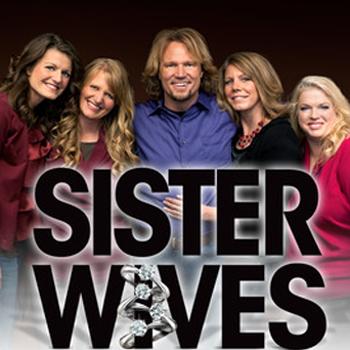 Think four wives is enough to satisfy all of Sister Wives patriarch Kody Brown's needs? Think again.
In the TLC family's new book, Becoming Sister Wives, Kody admits that neither Meri, Janelle, Robyn nor Christine can truly fulfill all of his cravings.
"To be honest, I'm not sure if any one of my wives could fulfill all of my needs, nor do I believe that I am fulfilling all of theirs," he writes, before going into detail over the specific things that make each of his better halves so special.
Article continues below advertisement
"Janelle and I can talk business. With Christine I can enjoy the lightness of being together," he writes. "With Meri the world is structured and organized, her house is peaceful and in order. When Robyn came into the family, she brought about an emotional honesty that required me to start dealing with things I'd avoided."
Regarding sex, Kody writes, "All I'm going to say is that my marriages aren't different from anyone else's in that respect.
"The one constant is that I keep my marriages distinct and discreet," Kody stresses. "There is no overlap, no 'sharing,' nothing untoward or salacious."
Becoming Sister Wives is in stores now; Sister Wives airs Sundays at 9/8c TLC.
RELATED STORIES:
Sister Wives Shocking Split! Janelle Moved Out Following Birth Of Baby
Sister Wives Husband Kody Brown Cries While Talking About His Family
'So Crazy' Sister Wives Don't Want To Change People's Beliefs, Just Be Accepted
Sister Wives Star Kody Brown Says There'll Be No Fifth Wife, 'I Am Maxed Out'