Exclusive
Sister Wives Confession! Christine Reveals She Was Jealous Of Robyn!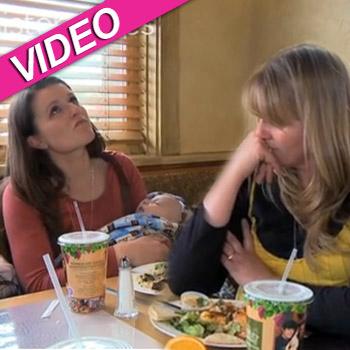 Article continues below advertisement
"During all of it, it was him I had a hard time with, it wasn't you," Christine told Robyn. "It was Kody. I just felt left."
The polygamist family has struggled with welcoming the new wife and Christine described the feelings that had her acting out. "I became jealous and it changed our relationship and I started questioning what he was doing."
As RadarOnline.com previously reported, Christine was so upset when she learned that Kody picked out Robyn's wedding dress personally she walked off the set.
"When Kody let slip that he had selected Robyn's wedding dress himself, Christine was devastated and walked off set," Janelle Brown wrote in the new book Becoming Sister Wives. "The show has to fit into an hour of television, so the necessary edits make it look as if she returned immediately."
Christine told Robyn she was mad at Kody, but failed to get that across. "It wasn't you it was him."
Robyn broke down and cried as Christine confessed her true feelings. "I couldn't tell. I always figured it was me. It was horrible. I talked to my mom and said what do I do with this? She said it's not personal. You can't take what she does personally, you just have to love her through it and show her you love her through it."