Sister Wives: Family Gets Matching Rings And A New Home In Finale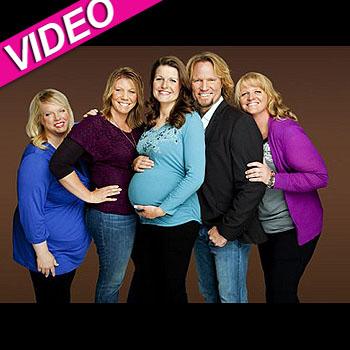 Sunday's season finale of TLC's Sister Wives was full of milestones for Kody Brown, his four wives and 16 children, who planted their flags down on a property to call home.
In the episode, Kody and his wives (Meri, Christine, Janelle and Robyn) got matching rings symbolizing their love, loyalty and friendship -- now if it were only that easy finding a home!
The big conflict Sunday centered around finding a property the family liked and all of the wives could afford. While Kody was adamant about wanting four Las Vegas plots to build homes on, citing solidarity, the wives bickered about the respective sizes and financial obligations. Ultimately, they agreed to go in on the properties, culminating in a kite-flying session to top off their celebration.
Article continues below advertisement
Elsewhere on the show, son Logan was graduating from college, and the family was spurring him onto attend the University of Las Vegas. After expansively touring campus, the boy, who says he's not a polygamist, ultimately decided to school in Sin City, which pleased the family. Kody said moving closer to UNLV was essentially "bait" to have Logan commit to the school.