Exclusive
Look Out Ladies! 'Real Housewife' Joanna Krupa Taking Self-Defense Courses After Getting Slapped On Show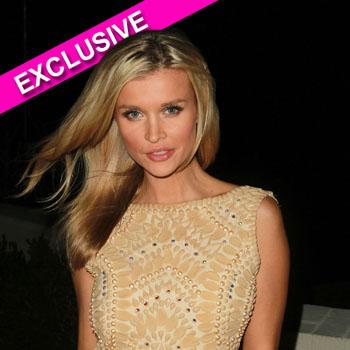 By David Perel - Executive Vice President/Managing Editor Radar
The next time someone tries to slap Real Housewives of Miami star Joanna Krupa on the show they are going to be in for an unpleasant surprise that will likely drive ratings even higher.
In an already infamous scene, Adriana De Moura punched Joanna in the face after a heated argument.
That scene was filmed months ago and since then Joanna has been taking self-defense classes at the prestigious Gracie Academy in Los Angeles. The academy was founded in 1925 and teaches a Jiu-Jitsu self-defense system.
Article continues below advertisement
"Joanna was unbelievably upset after she got slapped," a source close to the situation told RadarOnline. "She couldn't believe it and she decided it was never going to happen again.
PHOTO: Joanna Krupa's Uncensored PETA Ad
"And if it does happen again she's going to fight back. That's why she decided to learn to defend herself."
Joanna's fiance Romain Zago has a brown belt in Jiu-Jitsu.
While Joanna has verbally clashed with Girls Gone Wild founder Joe Francis, things turned physical only when Adriana turned and punched her in a shocking scene. (The episode drew 1.35 million viewers, an all-time high for the Bravo show.)
"There was nothing scripted about that," the source said. "It left Joanna angry and upset. She decided she had to learn how to defend herself and a few months later she started taking lessons.
"She's not going to initiate any physical contact but if anyone tries that again, the result is going to be a lot different. Joanna will defend herself and now she knows how.
"If someone punches her again, she will let them have it."