The Real Housewives Of Miami Get Wet And Wild With An Insane Pool Fight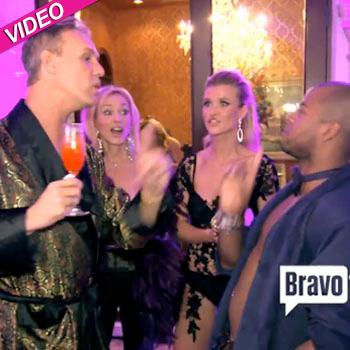 Things are about to get real at Lisa Hochstein's house with a sneak peak at the next episode of The Real Housewives of Miami.
A lingerie pool party at the reality star's luxury home turns ugly after two guests get into a heated argument, but for once it isn't the women pulling each other's hair out.
Instead drag queen James Davis gets into a verbal bitch fight with party animal Beau Beasley.
Article continues below advertisement
PHOTO: Check Out Joanna Krupa's Hilarious And Fully Uncensored PETA Ad
The pair row over Lea Black, with ever defensive James jumping to protect her.
However after much finger pointing and drink throwing things reach a peak and James chucks Beau into the pool.
For all the drama watch the full episode - aptly named Bars and Brawls, Part 2 on October 28 on Bravo at 9/8c.
RELATED STORIES: