Exclusive
Jessica Simpson's Relationship With Scandal Plagued Dad Joe Continuing To Deteriorate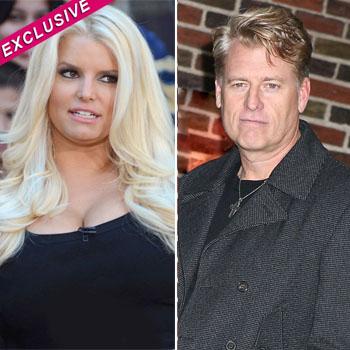 Article continues below advertisement
However, Joe's still currently under contract to be Jessica's manager, so he's had to find a way to make it work for the meantime.
"Joe has been respectfully turning up at NBC at times he knows Jessica won't be there," a source close to the Simpson family tells RadarOnline.com. "It's the only way that it could have worked, because Jessica is struggling to work with him around her.
"Jessica comes in, fulfills her work requirements and leaves, and then Joe comes in later to check in with producers and conduct any meetings that are needed.
"Jessica just doesn't want any awkward run-ins with him and doesn't feel comfortable with him being around her right now.
"She's still struggling to come to terms with Joe's coming out, leaving her mom and his gay affairs and doesn't want to work on re-building their relationship until she's good and ready -- and that's not right now.
"At the moment, she hasn't quite forgiven him and is also considering new management when her deal with her dad expires," the source reveals.
Article continues below advertisement
As RadarOnline.com was first to report, Joe has managed to eliminate one of his ongoing troubles. On Friday, he formally pled no contest to his DUI stemming from his arrest last summer.
Papa Simpson's famed attorney, Shawn Holley, went into court ahead of a scheduled court appearance on Monday and formally pleaded no contest to the DUI charge.
As part of the plea, Simpson will be required to attend a three month alcohol education class, pay a hefty fine, and he'll remain on informal probation for the next three years.