Jenny McCarthy On Gaining Over 80 Pregnancy Pounds & Topping Scales At 211, 'All I Did Was Eat'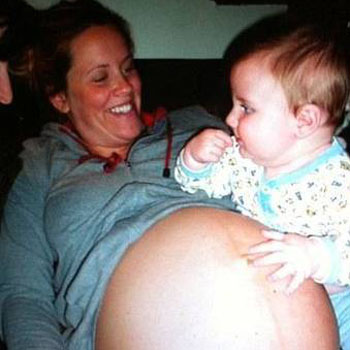 Article continues below advertisement
"I was elated my eggs were not fried," she says about learning of the pregnancy. "I made a baby and I wanted to make sure I was the best nest I could be."
After calling her husband and her mother, she ordered a BBQ pulled pork sandwich from room service promptly.
"I thought it was a good idea that eating for two should start immediately."
After eating her way through her first trimester, she gained 20 pounds, and despite the average woman gaining a total of 30 pounds during the entire pregnancy her doctor wasn't worried.
"Because you were underweight for your age group, I'm not that worried about it," her doctor told her. "Plus, you're in show business and you will be forced to lose the weight out of vanity."
"The bastard was right," she blogs. "In show business we're all vain, so I figured why not eat? I would be forced to lose the weight anyway due to the media's bullying. So all I did for the next two trimesters was eat."
Article continues below advertisement