Jennifer Hudson Is Not Losing Anymore Weight, Adjusting To Not Being 'Plus-Sized'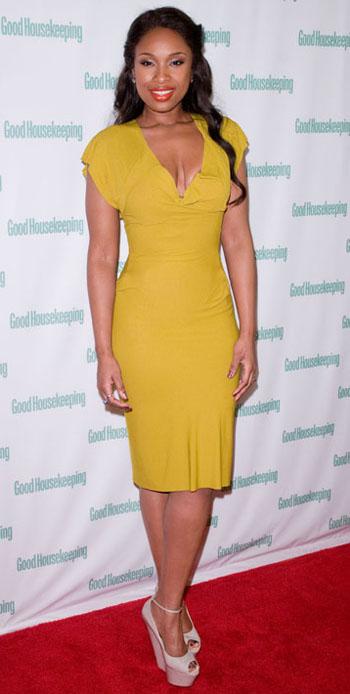 Article continues below advertisement
"Oh, yes," Jennifer answers when asked if she is at the weight she wants to be. "I've been there. But I hear all the time, 'Don't lose any more weight; you need to stop.' People are under the impression that I am still losing, but I'm not."
However, now that she is slimmed down and wearing much smaller sizes, it has been an extreme mental adjustment.
"I'm getting used to my new self more than anything," she admits. "I got used to being plus-size and knowing how to be that, whereas this is like, 'Okay, who am I?' even picking my sizes, I still have that issue where it's like, 'I probably need an extra-large or a large,' and the stylist is like, 'No, you need a medium or a small.'"
With the holidays quickly approaching, Jennifer is trying to stay true to the Weight Watchers point system, allowing herself hot chocolate and a chocolate chip cookie (about 15 or 16 points), but don't plan on bringing her favorite desert if you are invited over to her house for dinner.
"My biggest thing is banana pudding, but that is the devil," she explains about her favorite holiday treat. "So no one is allowed to bring it into my house."