Jennifer Hudson Reveals 80 Pound Weight Loss To Oprah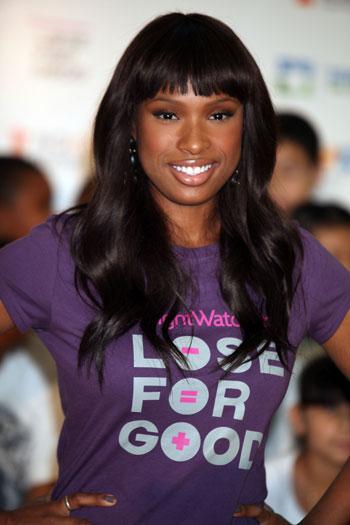 Singer Jennifer Hudson dropped a substantial amount of weight recently and saved the reveal of her big number for undisputed talk show queen, Oprah Winfrey, and RadarOnline.com can tell you the golden number is 80.
"I've lost 80 pounds," Hudson told Oprah on Thursday's episode of The Oprah Winfrey Show – to which the studio audience responded with a standing ovation.
"It's like a brand new me. Sometimes I don't even recognize myself."
Article continues below advertisement
The former American Idol attributes her healthy figure to Weight Watchers – which Oprah treated her studio audience to, with free one-year memberships for each of them and two of their friends.
Hudson quickly went from smiles to tears when Oprah asked her to open up about the horrific murders of her mother, brother and nephew in 2008, and what has helped get her through the tough times.
"This is a very emotional subject. My baby, my grandmother and my mother, even my brother…I can hear them saying to me, 'Jenny knock it off,'" Hudson said as she got emotional.