Weight War! Jennifer Hudson Hits Back At Joy Behar, 'I Never Said I Was A Size 0'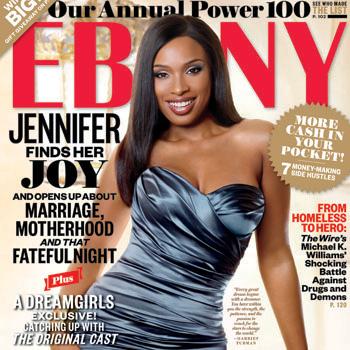 Article continues below advertisement
After the talk show host detailed an encounter she had with Jennifer during a shopping trip, the actress reveals that there was a tremendous amount of backlash.
"I got crucified by I don't know how many people who cussed me out because they said I'm putting out the wrong message and telling people to be a size zero. I got called every name under the sun and was told, 'You should be ashamed of yourself for talking about being that size.' Well, honey, when I do say I'm that size, then give me that speech. I never said that."
"People say I'm always dwelling on my size. No, I'm not! Everyone else is always dwelling on my size."
Jennifer, who has lost 80 pounds in 2 years on the weight loss program, isn't the only Hudson on Weight Watchers – 75 of her family members have lost more than 2,000 pounds on it!
For more on Jennifer Hudson's revealing interview with Ebony, pick up the December 2011/January 2012 issue.
RELATED STORIES: