Jennifer Hudson Is A Size Zero!?!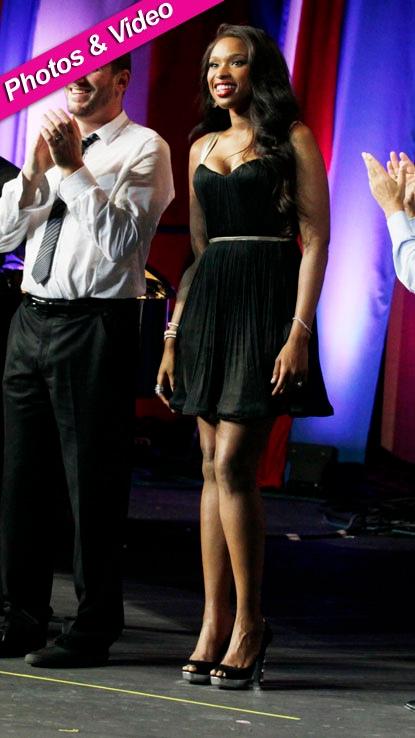 On Friday's edition of The View, Joy Behar revealed that on a recent shopping trip, she bumped into Jennifer Hudson, and overheard the salesperson at the store tell the Dreamgirls star she's a size 0.
"How does that feel?" Joy said she asked the Windy City native, who told her, "I feel like they're talking to someone else."
Hudson has dramatically slimmed down in the past few years, as the singer was a size 16 before she became the spokesperson for Weight Watchers in April 2010, just eight months after she gave birth to her son.

Article continues below advertisement
The Oscar winner has really shed weight since then, and surpassed all expectations.
In January, she told USA Today, "Instead of saying I lost this or that, I say I feel like I gained 10 years of my youth back. I look 10 years younger. People say to me, 'You have Jennifer Hudson's face. Are you her little sister?'"

Watch the video on RadarOnline.com
Earlier this summer, she told told People Stylewatch: "I go into the store and they try to put me in 4s and 6s and I'm like, 'Who are you trying to talk to?' My mind hasn't caught up yet ... I didn't expect to go as far as I did."