Exclusive
Halle Berry's Baby Daddy Gabriel Aubry Could Be Deported Back To Canada Because Of Arrest!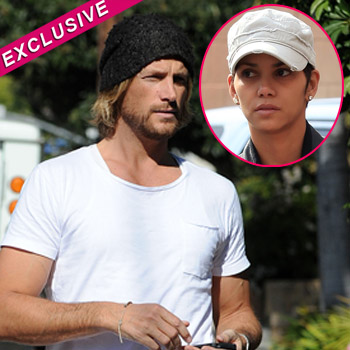 By Jen Heger - RadarOnline.com Assistant Managing Editor
Halle Berry's baby daddy, Gabriel Aubry, who was arrested on Thanksgiving after a brutal brawl with the actresses' fiance, Olivier Martinez, could be facing deportation back to his native Canada, RadarOnline.com is exclusively reporting.
"Not only is Gabe dealing with the possibility of losing shared custody of his daughter, Nahla, and possible criminal charges, but the real possibility of being deported back to Canada because of the arrest," a source close to the former model tells RadarOnline.com exclusively. "Gabe is in the United States on a work visa and anytime someone is arrested on child abuse, domestic violence, assault or battery charges the Immigration and Naturalization Services is contacted by law enforcement.
Article continues below advertisement
"During the time Gabe was being held at the police station he was asked if he was a United States citizen, and he said no. This is what triggered INS being contacted. It's not a given that Gabe will be automatically deported, but it's a very real possibility. He doesn't need to be convicted in order to be deported, the arrest is enough to terminate his visa."
As RadarOnline.com previously reported, Aubry looked worse for wear in Los Angeles over the weekend, sporting a nasty black eye.
Aubry - a 36-year-old Canadian model who briefly dated Kim Kardashian - and Martinez got into the dust-up at Berry's Los Angeles home Thursday morning after he dropped off Nahla, his 4-year-old daughter with Berry.
Martinez, 46, was snapped Saturday with bandages around his hand from the incident, after which Aubry was arrested on suspicion of misdemeanor battery, posted a $20,000 bond and given a December 13 court date.
Article continues below advertisement
"Not helping matters is the fact that Gabe does have a temper and feels that his buttons were being pushed when he dropped Nahla off," the insider says. "Gabe will fight any attempt to deport him back to Canada. He is hopeful that once the truth comes out he won't be charged with any crime and he won't have to deal with any threat of leaving the U.S."
As previously reported, just weeks ago a judge ruled Berry couldn't move to France with Nahla because it would effectively remove Aubry from the little girl's life.