Exclusive
Erin Moran Has Become A Recluse: Is Homeless And Writing A Book!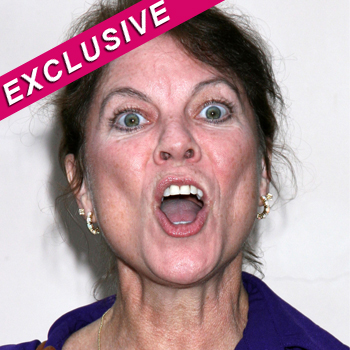 By Jon Boon - RadarOnline.com Reporter
Happy Days star Erin Moran has become a recluse after a series of bizarre incidents showing her personal life spiraling out of control, and RadarOnline.com has learned exclusively that she's writing a book about her troubled life.
The actress who shot to stardom as Joanie Cunningham was kicked out of the trailer park where she was staying and is now holed up in an Indiana hotel room writing a book about the difficulty of finding fame at a young age.
Article continues below advertisement
In recent months, Erin, 52, has been hotel-hopping around town after becoming homeless and even got into a drunken brawl with her mother-in-law!
"Erin thinks the best thing for her at the moment is to just stay in," a source told RadarOnline.com.
"She's working on an autobiography, which she hopes will help her settle some debts she has.
"Every time she ventures out, whether it's to a bar to grab a drink or even to the supermarket for some groceries, Erin seems to land in hot water.
"Her husband Steve Fleischmann has been helping her stay out of trouble – but they just don't leave their hotel room anymore," the source revealed.
Erin's erratic behavior has made national headlines and just weeks ago she was scheduled to tape an episode of Dr. Phil McGraw's talk show but didn't show up, RadarOnline.com learned exclusively.
Last month, the National Enquirer revealed that Erin and Steve were booted out of the trailer they were living in with his elderly mother for non-stop partying.
Article continues below advertisement
Then, after weeks of bouncing from one hotel to another and blowing through nearly all of their money, the couple asked his mom if they could move back in with her, but she refused.
Erin and Steve then hatched a plan for him to move in and sneak Erin into the trailer after his mom went to bed, an insider told the magazine. But the ruse fell apart when the 72-year-old woman caught Erin trying to slip into the trailer and exploded!
The situation got so tense that Steve's mom threatened to call the police if Erin didn't leave immediately.
"She finally did leave, but Steve's mom was right on her heels, chasing her out of the trailer, shouting at Erin as she made her way across the yard to their car," said the eyewitness.
"Steve's mom was standing in the street in a nightgown and hair curlers, and the two women were screaming profanities at each other."