Pizza Hut Driver Canned After Urinating On Non-Tipper's Door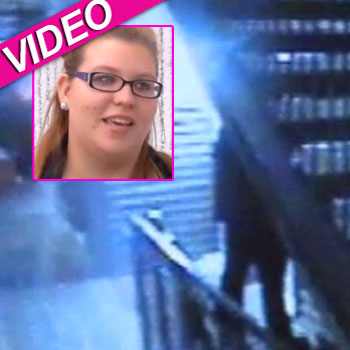 A Des Moines, Iowa, Pizza Hut delivery driver, angry about being stiffed on a tip from a customer, urinated on the woman's door.
"It's just one of those things where unfortunately, I don't have the money," the penniless customer, Chloe Teply, told KCRG-YB.
Teply said that after she noticed the yellow puddle where a welcome mat should be, "I was like, 'Hmmm, who was at my door that might be upset with me? And it kind of hit me that it was the pizza delivery guy."
Article continues below advertisement
A surveillance video of the driver confirmed his guilt, and after apartment manager Sheri Larson notified the restaurant of the man's yellow streak, they promptly let him go.
"If you're going to be really upset about things like that then maybe you shouldn't be a pizza delivery driver at all," Teply said.
Eventually, the story was broadcast on local television, and the driver returned to apologize and clean up the mess.