Gee Wizz: Film Fest Officials To Sue Andy Dick For Public Urination!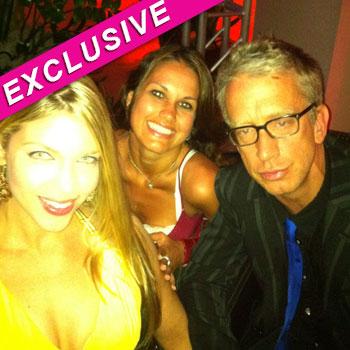 by RadarOnline.com Staff
Officials of the Newport Beach Film Festival in California are planning to take legal action against Andy Dick for exposing himself in public and urinating on private property.
"We are also planning on filing charges against Andy Dick for property damage," one member of the Newport Beach Film Festival staff tells RadarOnline.
Dick caused quite an uproar when he crashed a festival party April 29.
Article continues below advertisement
"He was completely out of control, beyond drunk," film festival guest Stuart Shook tells RadarOnline.com. "He came outside just past midnight where there were some party display booths, unzipped his pants, took out his private parts and then started rubbing himself against one of the tables. He then went inside the booth and urinated all over it before tearing it down."
"It was so weird," another guest Maggie Powell tells RadarOnline. "He was eating the rubber plants that were on display. Actually chewing them like they were real food."